To reserve a course or a treatment with Waree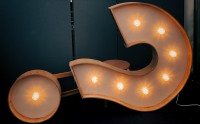 To reserve your place on a course:

Please use the form below to tell me what course you would like to take, Abdominal massage or Foot reflexology,  and or daily drop-in classes and also a bit about your background and expectations from this course.

For the main courses, once we agreed on the time, a deposit of 50% will be required to reserve your place in the course. It can be done through Paypal, credit card, or cash.
Note: If the planned schedule of the courses does not fit your own schedule, feel free to check with Waree if something could be arranged.

To book a treatment:

All the treatments Waree offers are available on request, from Monday to Saturday, Starting from 9:00 to 18:00.

When you book a massage, please let her know the problem you would like to address, and if you have any physical conditions she should be aware of.
Treatment must be taken without expectation, allowing your therapist to work with you as best as she can.

Deposit and Payment methods.
For a massage course: Once your place is confirmed, your space will be held for 3 days, during this time we will require a deposit of 50% of the total course price. Payments can be made through Paypal or in person.

For a massage treatment: You can pay before or after your treatment is done, in cash and in Thai Baht.
Waree's 1st week of the month Schedules
Complete abdominal massage course:

Waree's 2nd Week of the Month Schedules
Thai Traditional Massage Treatments by Waree