Thai Massage Therapy in Chiang Mai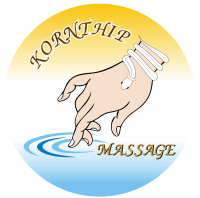 Waree's Logo
You can see a massage treatment as a collection of applied techniques and knowledge. But you also know that presence, focus and empathy give all its quality to one's touch.

Waree proposes to teach and share her experience in the art of facilitating change and self-healing, the Thai way.
You could call Waree's treatments a fusion of traditional forms with a modern detox twist.  But it is probably just about experience, talent, and the right kind of improvisation. You know, it is an Art.
Abdominal Healing Massage Training by Waree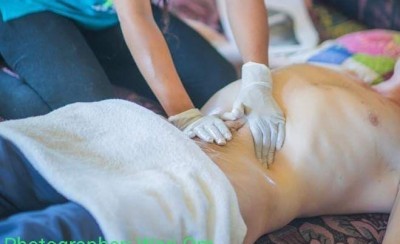 6 days intensive Abdominal massage course
The first week of every month, from Monday to Saturday
6 days
5 hours a day, 30 hours,
9:00 to 15:00 with a lunch break.

 This course suitable for any person who intends to be a therapist of this type of massage. The class is fully hands-on, with intensive practice on each point and organ to make sure all techniques and sensations are on the right path. The students will receive guidance in each specific acupressure point from the teacher directly, then practice on other people under the close supervision of the teacher. This course is taught in a very small group, with a maximum of 4 people.
Thai Foot Reflexology Course in Chiang Mai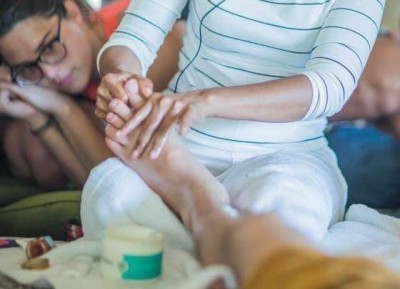 Foot Reflexology courses schedules with Waree
The second week of every month, from Monday to Friday - 
5 days,
4 hours a day, 20 hours, 9:00 to 13:00.:

8,000 baht (approx. 240 €)

  This course suitable for a person who intends to give this type of massage professionally. Our teaching style is fully hands-on to demonstrate techniques and methods. We give instruction about the structure of the foot and all reflexology points. Students will learn how to work intensively on each point until they understand the way to treat each particular ailment in general (ie. non-harmful symptoms which foot reflexology massage can be applied on).
Day 1: Learn about reflexology zoning points and positions on the foot, anatomy and the functions of each organ related to each zone.
Day 2: Learn how to apply the techniques of a relaxing Thai foot massage while combining it with reflexology zones.
Day 3: Continue learning and practicing how to apply the technique of a relaxing Thai foot massage while combining with reflexology zones.
Day 4: Learn how to apply the technique of relaxing Thai foot massage with a balancing finishing sequence. Instruction on combining groups of reflexology points to heal a particular disorder, including 10 external organ ailments and 10 internal organ ailments.
Day 5: Practice all sequences in a 1.5-hour session, allowing therapists to utilize and exercise what they've learned in a typical working time frame. Additional Thai acupressure points on the foot will be also be taught on the final day.  

Therapeutic Thai Integrated Treatments in Chiang Mai

Waree has an original way to organize her courses.

All these courses can be taken separately

She teaches the traditional way during the day and, in the evening, she welcomes students in a 2 hours drop-in workshop on a different but related topic.
The first week: The main course is about stomach massage.
The drop-in evening course explores the reflexology points, and how to combine them with a stomach treatment.

The second week: The main course is about foot reflexology massage.
The drop-in evening workshops are about advanced Thai massage techniques dedicated to specific body parts.
Waree's 1st week of the month Schedules
The main course: Abdominal Massage
  Mon. - Sat. 9:00 – 15:30, 1:30 Lunch break, 5 hours/day 6 days, 30 hrs.
Evening class: Reflexology points
  Mon. – Sat.,  17:00 – 19:00, 2 hours /day.
Waree's 2nd Week of the Month Schedules
The Main Course, Thai Foot reflexology massage
Monday– Friday, 9:00 – 13:00, 4 hrs. per day,  5 days,  20 hrs.  

Evening drop-in class. Thai Massage for experienced students
Monday – Friday,  17:00 – 19:00, 2 hours per day.