Waree's 1st week of the month Schedules
Complete abdominal massage course:

Abdominal Healing Massage Training by Waree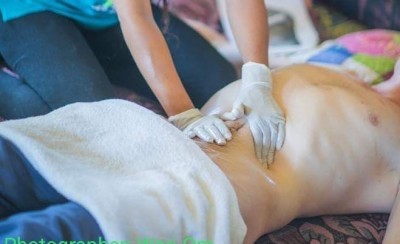 5 days intensive Abdominal Massage course
The first week of every month, from Monday to Saturday
5 days
6 hours a day, 30 hours total
9:00 to 16:30 with a lunch break.

This course is suitable for any person who intends to be a therapist for this type of massage. The class is fully hands-on, with intensive practice on each point and organ to make sure all techniques and sensations are on the right path. The students will receive guidance in each specific acupressure point, then practice on other people under the close supervision of the teacher. This course is taught in a very small group, with a maximum of 4 people.
Waree's 2nd Week of the Month Schedules