Waree's 1st week of the month Schedules
Combination of Abdominal healing & foot reflexology, powerful detoxify massage course:

Abdominal healing & Foot reflexology massage course curriculum
Day 1   * Introduction of the Thai way of Abdominal healing massage.
            * how to diagnosis the symptoms. 
            * Precaution and contradiction
            * Specify organs and point
            * Techniques of hand-on abdominal. Warm-up and relaxing abdominal massage.
Day 2    Hand-on the right side of the abdomen
Day 3    Hand-on the left side of the abdomen
Day 4   * Introduction of Thai Foot reflexology
             * Pointing at 70 points on the foot
Day 5    How to combine the abdominal and foot massage as a sequence of each symptom.
Abdominal massage with Foot reflexology, massage training
5 days intensive Thai Abdominal Massage course combining foot reflexology. A powerful detoxifying treatment.

Every first week of every month

Monday to Friday,5 days
7 hours a day, 35 hours in total
9:00 to 17:00 with a lunch break.
3 days: of intensive Abdominal healing massage course
1-day of intensive Foot Reflexology massage
1-day of how to combine both techniques
To reserve a course or a treatment with Waree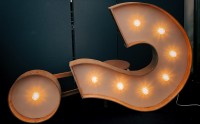 To reserve your place on a course:

Please use the form below to tell me what course you would like to take, Abdominal massage or Foot reflexology, and also a bit about your background and expectations from this course.

For the main courses, once we agreed on the time, a deposit of 50% will be required to reserve your place in the course. It can be done through Paypal, Transferwise, Bank transfers or cash. The balance due of the course can be paid the day the class begins in person.
Note: If the planned schedule of the courses does not fit your own schedule, feel free to check with Waree if something could be arranged.

Why combine both Abdominal and Foot Reflexology?
This combination of the 2 courses, is useful to present the method to accelerate detoxification of the body system by stimulating reflex zones on the foot, specified work on areas of blockage, and to promote the draining of toxins from the system. so we going to learn 70 reflexes foot zone and this process is followed by an abdominal healing massage that wakes up internal organs directly and improves the detox process. You are going learn ho to hand-on belly massage on each specific area in the abdomen cavity. As well as some techniques to ends the treatment with working on energy lines or points that needed to facilitate the flow. This program is one of the most powerful types of therapy to be presented. It's suitable also for people who are in a detox period or program.